Improve Your Window Well's Security with Window Well Locks
When looking at window well protection as another way to beef up your home's security, you may not have considered window well locks. Oftentimes window well covers can be very heavy and you may think that's enough to dissuade intruders, but the reality is that the safer your window wells are, the safer your home is. Let's face it, window well covers are already heavy, so chances are, you might think it's enough to drive intruders another way.
Most intruders find their way into a home through the main level of the home, but somebody looking to break into the home will always find a way in. While window wells can be a great advantage in an emergency when trying to get out of a basement, this can also end up a negative and a sneaky way for intruders to find a way in if not properly secured. Mountainland Well Covers protect your home by covering those easy access points, and window well locks provide additional security to prevent any unwanted entry. These window well locks are just another added level of security for your home, giving you even more peace of mind.
Premium Grade, Built to Last
Mountainland window well locks are small but effective at protecting your window wells. Their strong manufacturing can withstand any unwanted visitors, keeping your window wells closed. These locks are constructed with a simple design that only allows them to be locked and unlocked from the inside with a simple maneuver. The ability to quickly lock and unlock your window well covers makes so you can keep your intruders out but get out when you need to.
When it comes to window well covers, Mountainland Window Well Covers has been doing it right for years. In addition to window well locks, you can also add other window well accessories like the EZ lift system and window well ladders. No matter which accessories you choose, make sure to make custom window well locks a key part of your window well covers installation package.
Order Your Window Well Covers and Locks Today
You have enough to worry about when it comes to the logistics of your home's safety. Let Mountainland do the hard work for you. We've been taking care of window well covers for years. Our custom-fit process is designed to give you great services at the best value for you and your budget. Plus, with brand new window well covers keeping out dirt and debris, your home will look better on the outside and you'll feel better on the inside. Don't put off the safety of your family any longer. Start your order today and get your window well covers and locks and start protecting your home now!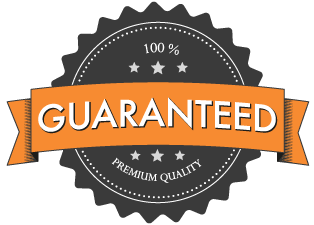 Colorado's BEST Window Well Covers!
Lifetime Structural Guarantee on all Mountainland Window Well Covers!